Augmented reality is taking the world by storm and Microsoft just recently launched their flagship device, the HoloLens, in Australia. The future is bright for augmented reality and it will be interesting to see how it develops.
Augmented reality as taken the world by storm. There have been games, devices, and more that have focused on bringing augmented reality to the masses. Microsoft is no different and has recently made HoloLens available in Australia.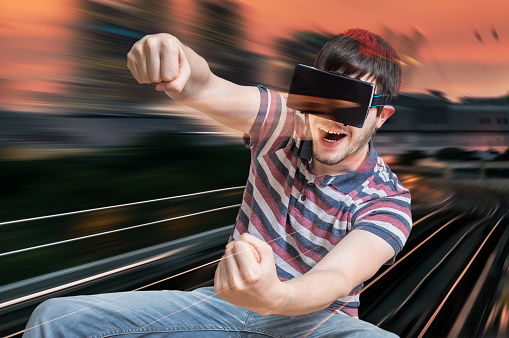 When They Became Available
These augmented reality headsets began be shipped in November. They came with a pretty lofty price tag at $4,369 per headset for the development addition. The commercial suite edition is even more expensive at $7,269 per headset. Microsoft is still taking orders from Australian developers and consumers. they opened up for pre-orders in October ahead of the release date so they could begin shipping them as soon as they became available. There are likely already some HoloLens in Australia already with the shipping deadline to begin in November.
What is HoloLens?
HoloLens have been available to developers in the US marketplace in March. Some major companies have already found some commercial applications for the new technology. Some of these companies in the US include NASA, Airbus, and Audi. The HoloLens device is not like a virtual reality device, which has also been popular on the market. Instead, it is a headset display. It shows holographic images in translucent lenses. This design allows anyone who is using it to interact with digital creations in the real world. Common consumers have seen an example of this in the popular game, Pokemon Go. HoloLens is a much more advanced version and have many different capabilities for businesses in the modern world.
How Long Has it Been in the Works?
HoloLens has been something that Microsoft has planned since January 2015. Many companies have focused on virtual reality headsets and Microsoft went in the other direction toward augmented reality. HoloLens is not an accessory but is instead referred to by Microsoft as a holographic device. Augmented reality is not just something that Microsoft has been working on, as shown by the recent popularity of Pokemon Go. However, it is something that can completely change the world as we know it. Before long, it may even be used in military training. The options are endless and as the technology is improved, it will also become more affordable for many companies to utilize. In Australia, Datacom is the first Australian development to open an augmented reality practice bases on the product. They have even used a demo that shows how HoloLens can be used by other dealerships to exhibit a holographic car.
What is Next?
Technology innovations never cease to amaze the world. Just a few years ago, it was hard to even image something like augmented reality as something that could be real. However, today we see that it is something that will be everywhere in just a few years time. It is already on many personal devices if people are playing Pokemon Go. So what is next? What can we expect to find around the next corner in the technology world? Only time will tell but it is sure to be something exciting that can help our world improve in many different ways.
The HoloLens is already available in the US and now Australia. If you are interested in learning more about HoloLens and how you can use it to grow and develop your company, be sure to contact Inspired IT in Perth by (+61) 08 6142 8221 or info@inspired-it.com.au today and learn the possibilities.