As an active member of the Australian business community, the Inspired IT team knows how important it is to grow and develop as a business as time goes by – and we're doing just that. Even though we've only been in business since 2016, we're already moving to a brand new space!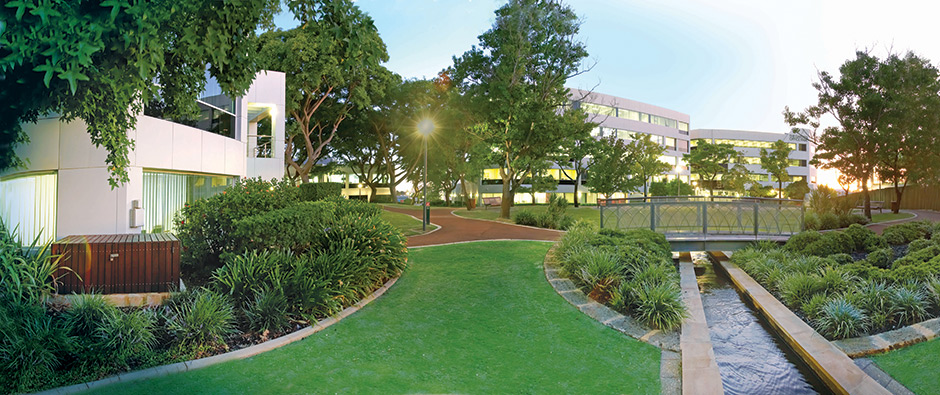 Thanks to our ongoing success and subsequent expansion as a business, Inspired IT has moved to a new location in Osborne Park, and our team could not be more excited. This new office has access to a pool, gym, and tennis court, as well as a cafe that serves Friday afternoon drinks – great for socializing and getting to know each other better. This shared office space also offers vital new resources, such as a support staff, and an exciting community of over 40 other like-minded, growing businesses to work with. This new office space at Osborne Park opened just last month, so it offers a modern and professional setting for the Inspired IT team to grow in as we enter this new chapter as a business.
But enough about us, what does this move mean for our clients? Not to worry, we'll still be offering the same vital IT services that Australian businesses located in the Perth area are looking for.
As Microsoft Silver Partners, we can outfit businesses like yours with industry leading business productivity solutions from Microsoft.
Microsoft is the best choice for almost all daily work in the office, whether it's Microsoft Word for document processing, Microsoft Outlook for email or Microsoft Excel for spreadsheets, so why not get the most out of those services? Microsoft Office 365 connects each and every Microsoft application with the Cloud, which makes accomplishing your tasks more convenient and user-friendly.
As the leading name in Cloud business productivity software, Microsoft Office 365 has a range of services and features designed to help you and your employees do more each day. While the entire suite of office applications includes software to help each aspect of your business, a few notable benefits of Microsoft Office 365 include:
99.9% Uptime Guaranteed: Inspired IT can ensure minimal unexpected downtime or inconveniently planned maintenance, allowing you and your employees to work efficiently and without delay.
Email and Calendar, On The Go: With Microsoft Outlook, you can seamlessly integrate your calendar features directly into your email, so that scheduling a meeting, responding to invites and keeping track of your upcoming appointments is that much simpler.
Comprehensive Availability: Microsoft Office 365 provides an undeniably convenient end user experience. You can access your own Microsoft Office 365 configuration with ease, via browser login on any Internet capable device, the Outlook web app for email and calendar access, or simply at Office.com.
As a Certified Silver Microsoft Partner, you can trust Inspired IT to make your migration to Microsoft Office 365 seamless and simple. Our team of Microsoft Office 365 experts will provide you with many benefits in your Microsoft experience, including:
Simple Transition: Inspired IT can smooth your migration to Microsoft Office 365 services with industry-leading practices. With our help, you can be sure that no email, file, or calendar event is missing from your newly configured setup.
Sensible fees: Due to the very nature of cloud computing, there is almost no up-front capital required to pay for any physical hardware or the space to store it. Furthermore, pay-as-you-go pricing offers both predictability and flexibility in your budgeting process.
Convenience: Microsoft Office 365 helps you keep content, meetings, and contacts synced across all your devices for use on the go when you're away from the office.
We know many businesses in Osborne Park are looking for a way to trim expenses and our team is almost certain that technology has crossed your mind as a possibility on more than one occasion. The fact is that now is the time to invest in the right business technology systems, trim some of the fat and find the right solutions to help you prepare for when the market rebounds, because you must be ready when it does.
Inspired IT is lending Osborne Park businesses a helping hand.
Microsoft Office 365 is an affordable solution to help remove unnecessary technology costs from your IT expenses. Not only is Microsoft Office 365 secure, extremely reliable and backed by a large company, it is also amazingly affordable.
You can say goodbye to those costly Exchange Servers and the costly support bills needed to keep them up and running. Microsoft Office 365 means no more Microsoft Office upgrades every few years. It will even replace the expensive old business telephone system you have in the back room.
Want to learn more about what Microsoft can do for your Perth business? Get in touch with Inspired IT at (+61) 08 6142 8221 or info@inspired-it.com.au right away.