As the National Broadband Network (NBN) nears 50% completion, the opportunities it will offer become ever closer to being a reality.
Australia's National Broadband Network has steadily increased its capabilities over the last few years. After its trial run in Tasmania in 2010, NBN's infrastructure and capacity have finally reached a point where their work is almost half done. The next few years promise to see exciting new developments in Australian broadband access, allowing more and more users across the country. Big cities, in particular, are about to enjoy better broadband access than ever before as NBN's ability to connect people grows. Through solid leadership and vision to change tomorrow, the National Broadband Network will soon provide the best communication Australia has ever seen.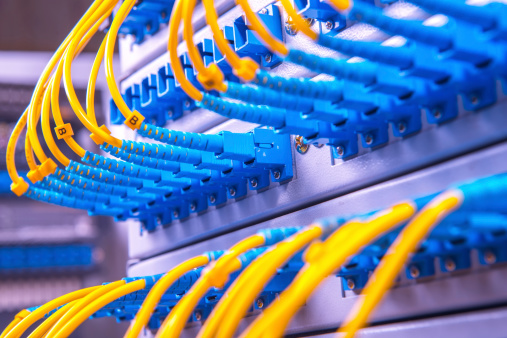 NBN's Infrastructure and Current Capabilities
Currently, NBN is in the middle of a massive push to provide network access to as much of Australia as possible. Growth in 2016 was considerable. In June, the National Broadband Network included over 1 million homes, and by August that number increased to 3 million homes, almost tripling the number a few short weeks earlier. As progress has increased, so has the NBN's commitment to growth, exponentially broadening their installation teams and customers.
Immediate Goals
The National Broadband Network is hoping to make gains in 2017 that are even greater than 2016. The NBN predicts that by June of 2017, their progress will be about 50% complete. With the momentum and popular support of the Australian government, the NBN hopes to have roughly 5.4 million connections mid-year. This will mean millions more homes and businesses can stay connected better than ever.
The Challenge of Urban Areas
Initially, the National Broadband Network's primary customers were in rural areas. Connections in these sectors have been easier to implement and maintain, partially due to its secondary objective of replacing outdated copper cable telephony infrastructure throughout Australia. As of now, around 70% of the NBN's connections are in rural areas, but that is about to change. In 2017, the NBN plans on tackling the cities of Hobart, Freemantle, Gold Coast, Sidney, and Brisbane. According to NBN chairman Bill Morrow, urban areas will present a challenge for so many people in high-density areas will be disrupted by the implementation of a new system. However, the company remains optimistic they will keep all their long-term goals.
The NBN of the Future
The NBN's 2018 goal is almost ten times larger than the initial 2016 June statistics, hoping to reach over 9 million Australian homes by June of that year. For the long term, the NBN hopes to have their project completed by 2020, hopefully spanning across the entire country and connecting Australians everywhere.
Conclusion
There is no better time to join the National Broadband Network's increasingly connected network. The NBN has services represented by many businesses. Contact Inspired IT in Perth to find out how you can be a part of the future. Contact us at info@inspired-it.com.au to learn more, or reach us at (+61) 08 6142 8221.