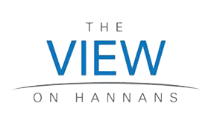 Inspired IT was recently approached by The View on Hannans, a four-star hotel located in Kalgoorlie. Our initial task was to review existing legacy hardware, with the end goal of moving the workload to the cloud.
Once we got started, we realised that Oracle wouldn't be able to support it. We needed a new plan. Inspired IT set The View on Hannans up with a virtualised solution that used two hosts based on Hyper V, using Veeam Backup and Replication. This would provide quick server recovery if one of the hosts failed. We also project managed the Oracle install, and completed a physical-to-virtual migration on one of their existing VMs (virtual machines) that weren't being touched during this project.
Work has since wrapped up, and we're pleased to report everything is working well. All server workloads are now virtualised, which will reduce energy consumption, and improve speed and ease of recovery should any hardware fail. Inspired IT will continue to work with The View on Hannans, providing monitoring services for their server infrastructure.
Want to learn more about the IT infrastructure support services we offer? Contact us at info@inspired-it.com.au or (+61) 08 6142 8221. We're the trusted IT experts for businesses in Perth.