An in-house IT staff isn't for every business, and it can drain productivity from other critical areas. Here are 7 benefits of using managed IT services.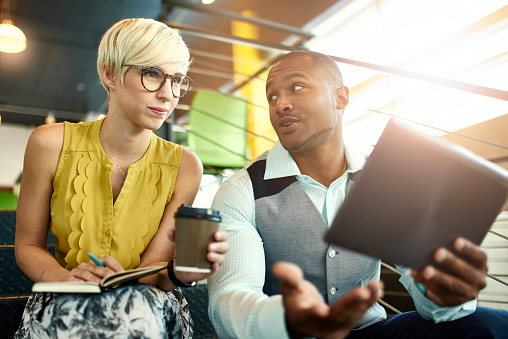 Managing an in-house IT department isn't for every business, especially startups. Time and resources spent on day-to-day technology needs can drain the productivity of even the most streamlined staff. Strategic outsourcing of some or all of your IT needs can make or break performance in the major areas both in the near and long term. The following are seven of the most significant benefits that managed IT services can bring to your company:
1. Automating Regular IT Tasks
With the help of virtualisation, managed IT can take care of common areas and components like email, helpdesk support, server and network oversight, and more.
 With so much reliance on IT, outsourcing "mundane" tasks will free up your staff for more creative and innovative roles.
2. Continuous IT Systems Supervision
Proactive monitoring of the primary business components can help with avoiding major issues and catching them early when they're small. While a network crash could take mission-critical resources offline for an extended time period, effective monitoring and maintenance will help detect potentially problematic issues early. From a router that's about to fail to server problems, these red flags can be addressed by your dedicated IT partner before they reach the stage of a disastrous outage.
3. Cost-Effective IT Management
IT budgets can be substantial, but costs can be better managed and ultimately reduced by using an IT services professional. Instead of paying on the fly for every issue that comes up (and risking steep, unexpected bills), you'll instead have one flat fee that will cover your most essential services.
4. Tapping into IT Professional Expertise
With managed IT services, your business will automatically gain access to highly skilled staff who are trained and equipped to handle unforeseen issues and special circumstances. Your company will be backed by a dynamic infrastructure, stable operations, and an experienced technical support team.
5. The Impact of Centralised IT Operations
A managed IT network can include the consolidation of all servers and applications within distributed data centres. This, in turn, results in improved staff performance both in-house and from remote locations. Centralised data ensures easy network access to storage, virtual services, and backup infrastructure. Centralisation also reduces your company's carbon footprint.
6. Enhancing IT Support Efficiency
When issues arise, your business requires fast, targeted support. IT service providers are motivated to act quickly due to the costs associated with production. Put simply, it's in your Managed Service Provider's best interests to address and repair each client's technical issues efficiently, making timely support a win-win for both of you.
7. Safeguarding Business Continuity
Your Managed Service Provider has designed their data centres and networks to be reliable and resilient for their clients. Because of this, you can rest assured your business will experience maximum uptime and continuity. Their significant technological investment means that even if disaster strikes, your business data and digital communications will be preserved.
Not every business is ready for full-time in-house IT staff. Others might benefit from outsourcing portions of their IT requirements. Resources directed toward IT could cost you in other areas; however, with strategic use of managed IT services, your business can flow and evolve dynamically. Consider how these seven benefits of managed IT services could impact your company for the better.
The Transformative Power of Managed IT Services
The benefits of managed IT services extend far beyond mere convenience. From automating routine tasks to ensuring business continuity, these services can significantly enhance your business operations, making them more efficient, reliable, and cost-effective.
However, the key to reaping these benefits lies in choosing the right IT partner. At Inspired IT, we bring a wealth of expertise and a commitment to delivering tailored IT solutions that align with your unique business needs. Our team is ready to help you navigate the complexities of IT management, allowing you to focus on what you do best – running your business.
Don't let IT challenges hold your business back. Contact Inspired IT today and let us help you unlock the full potential of your business through strategic IT management. Your journey towards enhanced business performance starts here.