The use of technology to call patients about appointments and to schedule appointments online can help reduce overhead costs of a dental practice.
When you run a dental practice, looking for new ways to streamline tasks is important. When you can integrate useful technology into your practice, you can rely less on employees, and reduce the number of employee hours you pay for every week. While you can't replace a great receptionist and a medical biller, finding ways to use technology to help your practice run more smoothly will reduce your overhead. You will be able to keep control of your billing records, decrease employee theft through the use of electronic billing, and keep your schedule full by using automated phone calls and text messages to remind patients of appointments. Technology can make a big impact on your overhead, and it's necessary to implement the use of software applications wherever you can to keep costs down.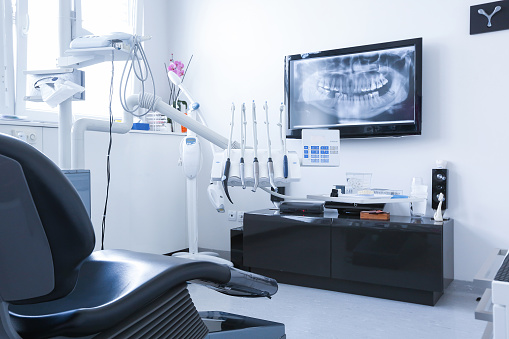 Patient Reminders to Reduce No Show Appointments
It's easy to set up automatic patient reminder calls to let patients know of an upcoming appointment. While calling patients scheduled for the next day has often been left up to an assistant in the office, this task can now be set up to be done automatically through the phone system. In addition, a short message texting system can be set up to send patients appointment reminders on their cell phones. If the patient isn't going to make the appointment, they can indicate this by returning the text or pressing a set button on the phone. This helps keep the schedule full every day for the provider.
Medical Billing With Technology
There's always new ways to improve medical billing procedures, and it's important to have a system that is up to date. With a solid system in place, information can be inputted when the patient receives a service or at the time they check out. The medical billing won't be difficult when most of the information has already been inputted. While it's important to have an individual look over the billing to make sure it's correct, the ability to put in codes at the time of the visit is essential.
Allow Patients to Schedule Electronically
You don't have to just have patient reminders sent by text or phone call. You can also allow patients to schedule an appointment with your office using your website, if they are so inclined. This will reduce employee time spent on scheduling appointments, and make it easier to fill in last minute spots that open up on the schedule.
Technology is constantly changing, and the more a dental practice focuses on ways to implement the use of technology, the lower the overhead will tend to be. While nothing is going to replace a greeting from a kind, helpful receptionist to a nervous dental patient, there are tasks that can be automated to make running the dental practice go more smoothly.